Contributions to
Film Books and Texts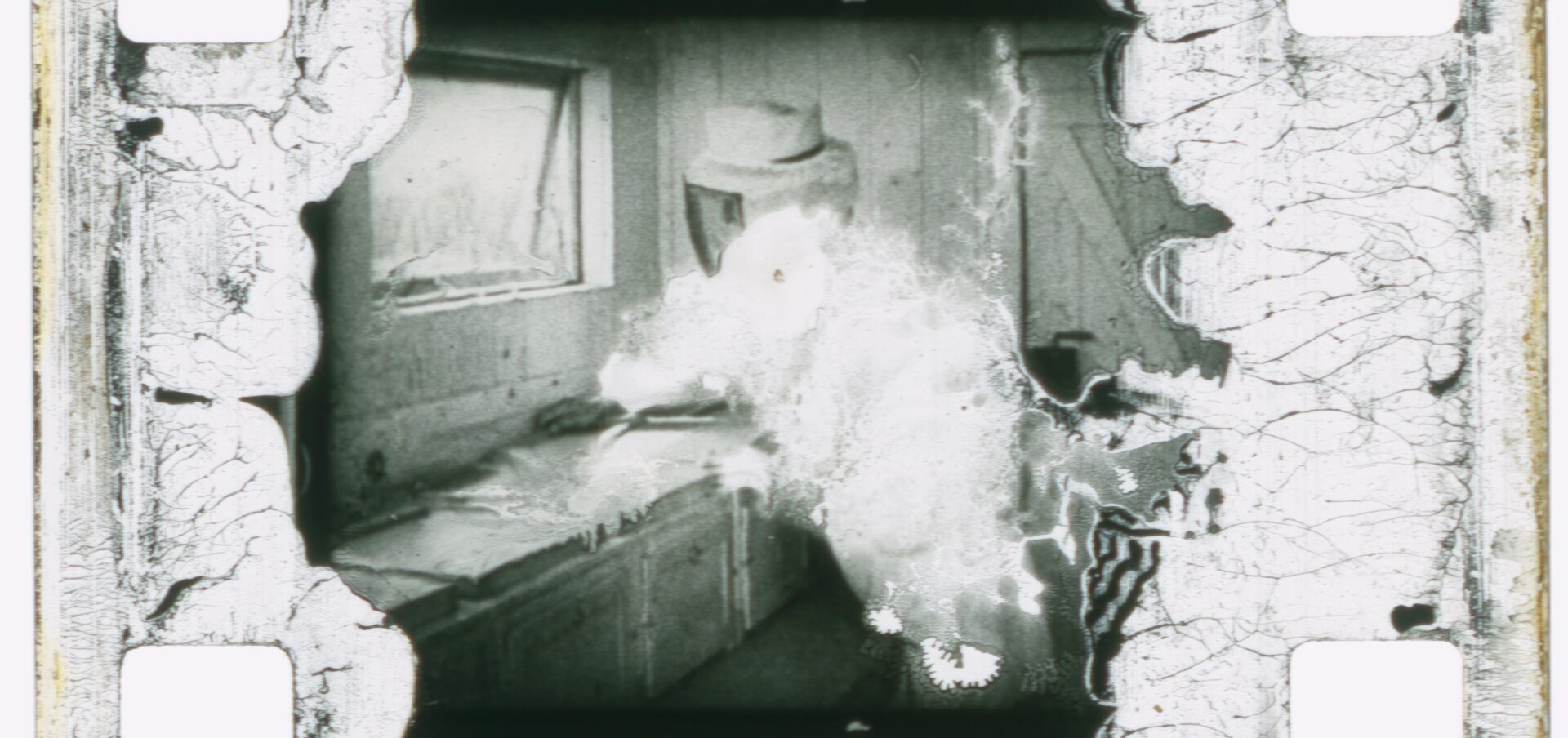 Viewfinders: Exploring Traveling and Landscapes via Augmented reality. Michael Baker and Jessica Mulvogue (Eds.). Interactive Documentary in Canada (McGill-Queen's University Press, forthcoming 2020).
The World Unfolding: Phantom Rides in the Age of Augmented Reality. Gerda Cammaer, Blake Fitzpatrick and Bruno Lessard (eds.). Critical Distance in Documentary Media (Palgrave Macmillan, 2018).
URL: https://www.springerprofessional.de/en/phantom-rides-as-images-of-the-world-unfolding/16239332
Viewfinders: A Collaborative Travel Film Project. Seeing the World through the Lens of the Pocket Camera. Co-written with Max Schleser. Brasier, Hannah, Nicholas Hansen Kim Munro and Franziska Weidle (eds.). Docuverse: Approaches to Expanding Documentary. (E-book, Creative Commons Attribution, 2018: 62-74. https://zenodo.org/record/1211520#.WuSd6i8ZPUp
Creating an Experiential Narrative: The Making of Mobilarte. Schleser, Max and Marsha Berry (eds.) Mobile Story Making in an Age of Smartphones (Palgrave Macmillan, 2018): 87-95.
URL: https://www.palgrave.com/gp/book/9783319767949
Couleurs Locales and the African Winter Light in Maputo (Mozambique): the making of Mobilarte (2013/2014). Poissant, Louise (ed.). Lumiéres de la Ville. Recites du 5ème Biennale Internationale Toronto/ Montréal/Lille. (Presses Universitaires du Québec, 2018).
Traveling Shots: Virtual Tourism in the Age of the Digital Wayfarer. MINA Conference Proceedings, Published October 2015: https://mina.aut.ac.nz/research/mina2014proceedings/
Eau-Lumière-mouvement: explorations artistiques d'une puissance particulière. Fleischer, Alain. Lumière des Lumières: Recites du 4ème Biennale Internationale Toronto/Montréal/Lille. (Le Fresnoy, 2014).
Films Collecting Dust and Dusty Film Collages: Ephemerality at Work. Zoe Druick and Gerda Cammaer. Cinephemera: Archives, Ephemeral Cinema, and New Screen Histories in Canada (McGill-Queen's University Press 2014).
URL: http://www.iupress.indiana.edu/product_info.php?cPath=1037_5888&products_id=806752
Filmmakers as Antiquarians: Adapting and Adopting Found-footage in the Digital Age. André Habib, Michel Marie. L'Avenir de la mémoire: patrimone, restauration, réemploi cinématographiques (Presses universitaires du Septentrion 2013).
URL: https://books.openedition.org/septentrion/2237?lang=en
Documentaries, Family Film Nights and the First Film University: The Early works and Big Ideas of Belgian Film Pioneer Hippolyte De Kempeneer. Charles Keil, Louis Pelletier, Marta Braun, Paul Moore and Rob King. Beyond the Screen: Networks, Institutions and Publics of Early Cinema (John Libbey Publishing 2012).
Cities for Change: The Housing Challenge. Thomas Waugh, Michael Baker and Ezra Winton (eds.). Challenge for Change: The Collection (McGill-Queens University Press, 2010).
URL: https://www.mqup.ca/challenge-for-change-products-9780773536623.php
Documenting and Experiencing Travel in the Era of Augmented Reality. Inmovil - ¿Apprender el documental? Revista Digital de Incine, Quito (Ecuador) #8 (2019): 8-23.
URL: https://56ff22b5-e0b1-4cfc-8f50-34dcd094b632.filesusr.com/ugd/91be3c_284ada7246f94ae1a0c37f271bb4ce71.pdf
Mobilarte. Sightlines, Filmmaking in the Academy, Issue #2, Fall 2017: http://www.aspera.org.au/research/mobilarte/
Sharing Mobile, Portable and Personal Stories; From I was there to I was there. Journal of Creative Technologies, Issue #5, fall 2015:
https://ctechjournal.aut.ac.nz/issues/mobile-media-innovation/
How EXPRMNTL made the small coastal town Knokke the scene for radical artistic new waves and political sea changes. Camera Obscura, Feminism, Culture and Media Studies, fall 2012 (#3).
URL: https://read.dukeupress.edu/camera-obscura/article-abstract/27/3%20(81)/169/58497/How-EXPRMNTL-Made-the-Small-Coastal-Town-of-Knokke?redirectedFrom=fulltext
Jasper Rigole's Quixotic Art Experiments with Home Movies and Archival Practices: The International Institute for the Conservation. Archiving and Distribution of Other People's Memories (IICADOM). The Moving Image, fall 2012, Vol. 12 (#2), Edited by Marsha and Devin Orgeron (NCSU).
URL: https://www.upress.umn.edu/journal-division/journals/the-moving-image
Edward Burtynsky's Manufactured Landscapes: The Ethics and Aesthetics of Creating Moving Still Images and Stilling Moving Images of Ecological Disasters. Environmental Communication: A Journal of Nature and Culture. Vol. 3 (2009), #1:121-130.
URL: http://dx.doi.org/10.1080/17524030802700599 
Film Review: Lyrical Nitrate. Directed by Peter Delpeut, The Netherlands 1990. Decasia. Directed by Bill Morrison, USA 2002. Convergence, Vol 15 (2009), #3: 371-373.
URL: http://con.sagepub.com/cgi/reprint/15/3/371
Film: Another Death, Another Life. INCITE! Journal of Experimental Media & Radical Aesthetics, Vol. 1 (2009), #1: 20-32.
URL: http://www.incite-online.net/issueone.html
EXPRMNTL 3 / Knokke-le-Zoute 1963: Flaming Creatures, Raving Features. Synoptique, Edition #8 (2005).
URL: http://articles.synoptique.ca/cammaer_flaming/
Canadian Experimental Cinema since the 1990s: Retro-Vision and Trans-Vision. Synoptique Edition #8 (2005).
URL: http://articles.synoptique.ca/cammaer_canadian/
Canadian Experimental Cinema since the 1990s: Retro-Vision and Trans-Vision. Synoptique #7 (2005).
URL: http://articles.synoptique.ca/cammaer_canadian/
With Keith Roe, Delivering the Young Audience to Advertisers: Music Television and Flemish Youth. Communications, Vol. 18 (1993), # 2: 169-177. (selected for Sociological Abstracts).
Creatieve Documentaire in Vlaanderen (Creative Documentary in Flanders). Kultuurleven Vol. 61 (1993), #2: 88-93.
Het publiek van BRTN en VTM (Audiences of BRTN and VTM). Communicatie, Vol. 21 (1992), # 2: 24-50.
De westerse versus de Rwandese tijdtaal: over onuitgesproken verschillen en tijdelijke misverstanden (Occidental Time Language versus the Rwandan: Unspoken Differences and Temporary Misunderstandings). Communicatie, Vol.19 (1990), # 3: 21-31.
Tijdsconcepten en Tijdsbeleving, een Probleem uit de Inter-Culturele Communicatie. Case study: Rwanda (Conceptions of Time and Time Experience, a Problem in Intercultural Communication. Case study: Rwanda.) Afrika Focus, Vol. 7 (1991), # 2: 99-119.
Zwart over Wit: 'Vreemd Volk' (Black on White: 'Strange People'). Kultuurleven, Vol. 59 (1991), # 2: 30-31.
Kijkers Tellen (Measuring TV-Audiences). Kultuurleven, Vol. 58 (1990), # 1: 24-27.
Waterlines, Wetlands and Whirlpools: Canadian Experimental Films that hold Water (curatorial essay). SHIFT#1, Cultural Broadsheet. Struts Gallery and Faucet Media Arts Center (Sackville, NB): 2010.
Barbara Sternberg. Canadian Film Encyclopedia (TIFF).
URL: http://legacy.tiff.net/canadianfilmencyclopedia/content/bios/16332
 Richard Kerr's Stilled Cinema: Instilled Visions, Distilled Revisions. Industry: Recent Works by Richard Kerr - CD-ROM Catalogue edited by Brett Kashmere. Limited Edition (Montreal, 2004).
URL: http://cinema.concordia.ca/industry/industry_show/n_catalog.htm
Promise II: Review of Multi-Media Artist Lily Markiewicz' Exhibition. Arts Atlantic, Vol. 19 (2002),
Martorana Vincent, Une Esthetique de la transition: Analyse de l'oeuvre audiovisuelle de Gerda Johanna Cammaer. Université de Liege, Faculté de Philosophie et Lettres, Departement des Arts et Sciences de Communications, 2016.
Max Schleser, interview with Gerda Cammaer. IN: Smartphone Filmmaking: Theory and Practice. Bloomsburry (Forthcoming 2020).